Corporate Partnerships
At Make It Cheaper, we are proud to be partnered with over 50 Associations and Commercial Organisations across the country with the mission to help save Australians time and money by securing competitive offers on their energy bills.
Partner with Make It Cheaper
If you share our passion and think that your members, clients or customers would benefit from using our energy switching service, then you sound like our ideal partner.
For more information on our Partnership opportunities, please take a look at our Partnership Brochure or if you'd prefer to have a chat please contact:
Mark Driscoll
Email: [email protected]

Our Current Partners
Find below a list of our current partners. If you are a member of any of these associations, be sure to get in touch with them to see how switching your energy provider with Make It Cheaper can help you save big on your business or home utility bills.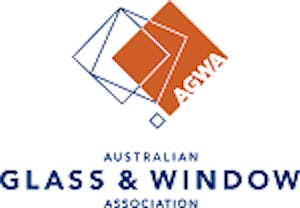 The Australian Glass and Window Association (AGWA) is the peak association representing over 1000 member companies covering window manufacturers, glass manufacturers, glass processors, merchants, glaziers and suppliers of supporting machinery, services and materials. We endorse compliant, sustainable and fit-for-purpose products and provide services to members that support their efforts to operate successfully.
Accommodation Association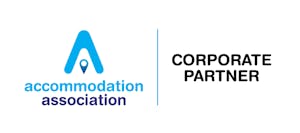 Accommodation Association
The Accommodation Association is the peak industry group established in 1969and is now the largest representative association for the Accommodation Sector in Australia. In 2020 the Accommodation Association now represents over 80% of all known accommodation providers ranging from small regional motels, caravan parks and the largest hotel groups in world including Accor, Hilton, Wyndam Destinations and IHG.
Australasian Furnishing Association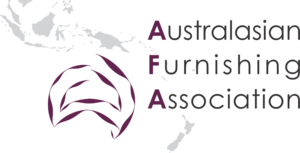 Australasian Furnishing Association
Australasian Furnishing Association (AFA) is the peak industry organisation representing Australian and International Members spanning national and global markets. AFA Membership includes manufacturers, importers and exporters of residential and commercial furniture, suppliers to the industry, retailers, allied associations, key stakeholders (such as testing and training organisations), designers and individuals.
Australian Car Wash Association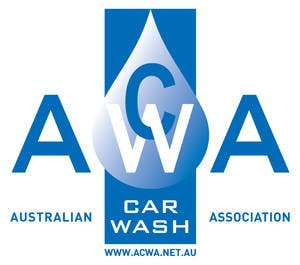 Australian Car Wash Association
Australian Car Wash Association (ACWA) provides management, operational and marketing information to help current and potential car wash owners and operators make a success of their business. ACWA is a forum for suppliers and operators to meet with each other and for suppliers to promote their products and services to the owners and operators, both large and small. It exists to encourage the success of its members by providing a forum for the exchange of knowledge and ideas.
Australian Healthcare & Hospitals Association

Australian Healthcare & Hospitals Association
The Australian Healthcare and Hospitals Association (AHHA) is Australia's national peak body for public and not-for-profit hospitals and healthcare providers. Their vision is for a healthy Australia supported by the best possible healthcare system. They are uniquely placed to be an independent, national voice for universal high-quality healthcare to benefit the whole community.
Australian Medical Association of NSW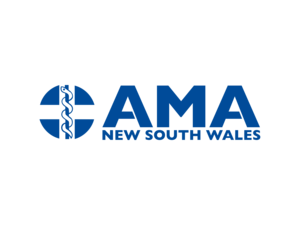 Australian Medical Association of NSW
The Australian Medical Association NSW Limited (AMA (NSW)) is an independent association representing the state's medical profession. As the state's peak medico-political lobbying body, AMA (NSW) is dedicated to providing its 9000 members with representation on a variety of medical issues, professional services and commercial benefits. By playing a pivotal role in the formation of public health and hospital policy, AMA (NSW) is in a strong position to represent the individual needs of members and their patients.
Australian Pork Limited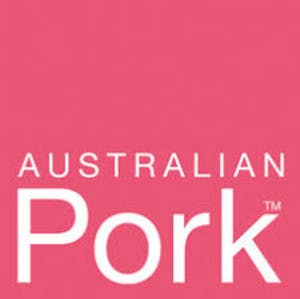 Australian Pork Limited
Australian Pork Limited is a unique rural industry service body for the Australian pork industry. It is a producer-owned company delivering integrated services that enhance the viability of Australia's pig producers. The organisation aims to enhance opportunities for the sustainable growth of the Australian pork industry by delivering integrated marketing, innovation and policy services along the pork industry supply chain.
Australian Swimming Coaches and Teachers Association

Australian Swimming Coaches and Teachers Association
The Australian Swimming Coaches and Teachers Association (ASCTA) is the peak body for swimming Coaches, Teachers and Swim Schools in Australia. ASCTA is dedicated to developing world leading practises in the education, accreditation, professional development and ongoing support for swimming coaches and swimming and water safety teachers. As well as this they are committed to developing and empowering their swim school network through the delivery of the world's best practice guidelines, professional development programs, growth opportunities and business support.
Boating Industry Association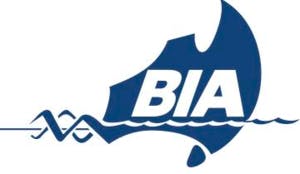 Boating Industry Association
The Boating Industry Association (BIA) is the voice of the recreational and light commercial marine industry, promoting safe, recreational boating as a positive and rewarding lifestyle for Australians. The BIA provides a forum to discuss industry needs, problems and solutions and serves as the representative of the industry to Federal, State and Local Government departments and agencies, as well as other industry bodies, corporate interests, allied organisations, media and the general public. Their members get Australians onto the water, through the manufacture, wholesale or retail of products and services to the recreational boating consumer, and light commercial marine operators.
Boating Industry Association of Victoria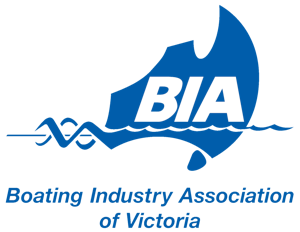 Boating Industry Association of Victoria
The BIAV is the peak body for the marine sector, and represents an industry worth $4.5 Billion dollars to the Victorian economy and provides more than 17,700 jobs. BIAV represents its members and supports the 200,000 registered boat owners, 400,000 marine license holders, and 900,000 boating participants in Victoria each year.
Bowls NSW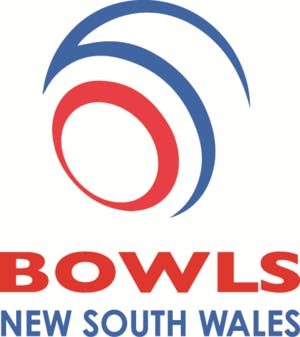 Bowls NSW
Bowls NSW is the peak governing body for Lawn Bowls in NSW, with 520 affiliated Clubs and approximately 39,000 registered members they are also the largest State or Territory Association in Australia. They aim to provide everyone an opportunity to experience bowls in New South Wales and to develop a community that can participate, administer and enjoy the bowls experience. 
Christian Supply Chain Buying Group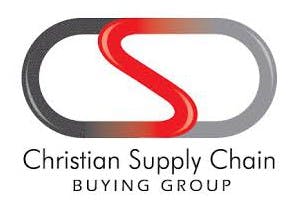 Christian Supply Chain Buying Group
Christian Supply Chain Buying Group provides members of the Christian Venues Association with the negotiating power to lower their operating costs, allowing them to focus even more on providing quality conference and camping sites for ministry across Australia. CSC Buying Group membership now also includes members of; Schools, Churches, Christian Ministry, Bible Colleges, Care Facilities, Community Groups and Christian Businesses. CSC Buying Group is constantly negotiating with its 50+ suppliers to ensure prices remain low, as well as seeking out new suppliers to better service their members.
Clubs Queensland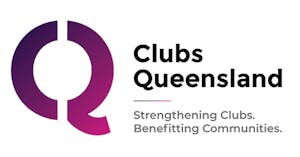 Clubs Queensland
Clubs Queensland provides connections and resources for community clubs across Queensland including the areas of education, government representation, training, and what's new in hospitality and gaming.
Additionally we generate benefits and outcomes for members and sponsors via events, diversification, workplace relations (all areas), collaborations, and so very much more.
ClubsNSW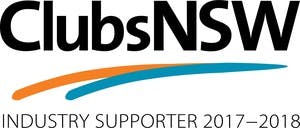 ClubsNSW
ClubsNSW represents more than 1200 member clubs, and makes an important contribution to state and national policy direction, including the development for industry-specific legislation relating to alcohol, gambling, taxation, and industrial relations. The Association's purpose is to lead a sustainable industry that makes a growing contribution to the NSW community, it seeks to strengthen conditions for those working within the industry, and to support the local communities they serve.
Community Clubs Victoria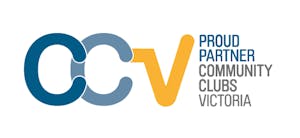 Community Clubs Victoria
Community Clubs Victoria is an industry association representing the needs of Victorian community clubs of all shapes and sizes. We understand clubs needs and provide a range of support and advisory services to the club network across Victoria.
CCV Vision & Values – Supporting our Industry - CCV will be recognized as the trusted clubs' advisor, a strong and consistent advocate supporting a healthy and sustainable club industry.
Hardware & Building Traders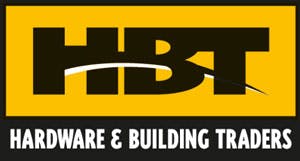 Hardware & Building Traders
Hardware & Building Traders (HBT) is a buying group created for independent timber, hardware, garden and building supplies retailers. They commenced operation in January 1997 with 13 member stores. Since then they have grown consistently and as of August 2016 their members operate over 610 retail stores located throughout all the States and Territories of Australia. All members are independently owned and operated businesses. HBT has fostered a strong culture of support and co-operation between it's members.
Interflora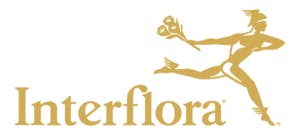 Interflora
With nearly 100 years of experience in delivering flowers, Interflora prides itself on being the largest and most renowned flower delivery network. Interflora services nearly 150 countries through 50,000 member florists with 750 of them in Australia. They are also the world's longest serving flower delivery network with over 60 years of activity Australia. Orders that are placed within Australia are sent to their member florists to ensure that fresh flowers are expertly handcrafted locally and delivered with care.
Leading Edge

Leading Edge
Est. 1986. We are a multi-national organisation operating in two major sectors; buying group management and sales channel management across Australia, New Zealand and the UK.
Optometry Australia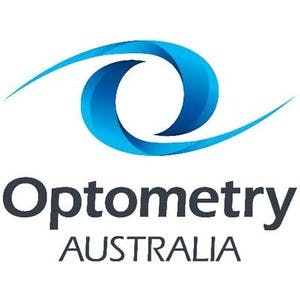 Optometry Australia
Optometry Australia is the influential voice for the optometry profession. It is a profession-centric membership body representing about 90 per cent of Australian optometrists. The goal of Optometry Australia and its affiliated state-based membership bodies is to actively strengthen, protect and promote the profession of optometry and eye-health.
Police Association of NSW
Police Association of NSW
The Police Association of New South Wales (PANSW) represents the professional and industrial interests of approximately 16,500 members, covering all ranks of sworn police officers in NSW. PANSW ensures member wages, working conditions, and the occupational health and safety of police officers in New South Wales. Their vision statement is to represent and protect all Police, their families, the community and to be the leading advocate for the policing profession.
Police Association of South Australia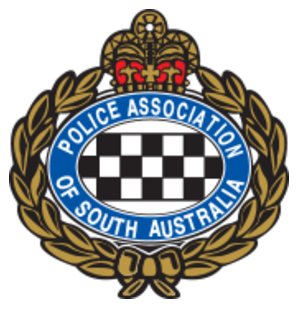 Police Association of South Australia
The Police Association of South Australia (PASA) has a membership drawn exclusively from volunteers of sworn members at any rank and cadets of the South Australia Police. PASA lobbies government and opposition politicians on member's behalf about a range of issues that affect them. PASA has been instrumental in convincing governments to recruit more police and amend legislation. Beyond negotiating for salary & conditions PASA provides members with life insurance under a group life scheme.
Post Office Agents Association

Post Office Agents Association
The Post Office Agents Association Limited (POAAL) is the independent industry organisation that has a strong and long term commitment to look after the business interests of the owner/operators of Licensed Post Offices, Community Postal Agents (CPAs), Community Mail Agents (CMAs) and Australia Post Mail Contractors. Committee members come from all parts of each State, and work in a voluntary capacity, bringing experience, dedication and loyalty to their work of assisting their colleagues.
Professional Hospitality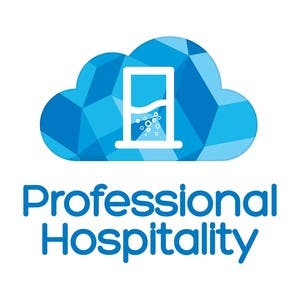 Professional Hospitality
Professional Hospitality know that running a successful and compliant business takes time, money, and a whole heap of effort from all those involved. From managing employee onboarding, procedures, training, health & safety, ongoing legislative changes, customer service and everything else that comes with running a business. Therefore Professional Hospitality are available to provide simple, cost effective and compliant solutions to help businesses run the best they can.
Queensland Dairyfarmers' Organisation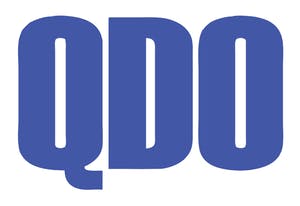 Queensland Dairyfarmers' Organisation
The Queensland Dairyfarmers' Organisation (QDO) is the peak advocacy organisation representing the interests of and providing services to dairy farmers across Queensland. The QDO provides leadership, representation and support to the dairy industry through a number of programs and initiatives, and at all levels of government. The QDO also manages and delivers a range of programs and projects on behalf of and for the industry, with a range of industry partners.
Restaurant & Catering Industry Association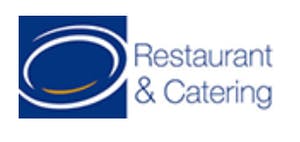 Restaurant & Catering Industry Association
Restaurant & Catering Australia (R&CA) is the peak industry body representing 45,000 cafes, restaurants and catering businesses across Australia. The members of R&CA are owners and operators of restaurants, cafes, coffee shops, catering companies, takeaway businesses, and function centers. Restaurant and catering businesses are an important part of the Australian economy- they are the largest employer in the tourism industry, employing more than 610,900 Australians. R&CA brings these operators together to provide a single, powerful voice to the government on issues affecting your business.
Road Freight NSW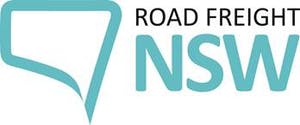 Road Freight NSW
Road Freight NSW is the peak industry organisation in NSW representing trucking operators. Its members range from some of the nation's largest transport companies with thousands of employees, through to small family businesses operating with less than 5 employees. Road Freight NSW delivers a range of services and benefits to members including but not limited to: lobbying of state and federal politicians on behalf of our members interests, engagement with RMS, NHVR, NTC and transport for NSW over policy interests, as well as an annual conference with speakers, awards, dinners and networking.
Snap Fitness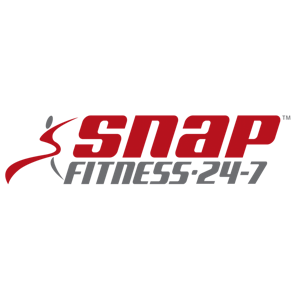 Snap Fitness
Snap Fitness has grown over these past 15 years to become a well-respected international brand, boasting over one million members around the world. Snap Fitness now offers more than your traditional small 24/7 models and aims to continue to diversify product offerings for the modern day consumer.
South Australian Dairyfarmers' Association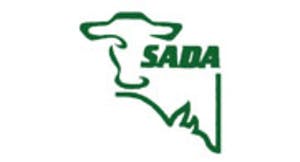 South Australian Dairyfarmers' Association
The South Australian Dairyfarmers' Association Inc (SADA) is a not-for-profit organisation established in 1936 to represent the interests of South Australian dairy farmers. More than 60% of the State's dairy farmers are currently members, making it one of the most strongly supported farm lobby groups in Australia. Through SADA dairy farmers have a strong voice locally in South Australia as well as nationally with the Australian Dairy Farmers Ltd. SADA provides dairy farmers with a voice on issues as diverse as electricity pricing, animal health and natural resource management.
United Vets Group

United Vets Group
United Vets Group (UVG) is a system helping vets increase profits, reduce stress, and deliver an outstanding client service experience without increasing their overheads. With just six practices, UVG was born with the goal of the veterinary industry banding together to share ideas and buying power. There are now hundreds of practices who represent the UVG community and contribute to their buying power. The real value for members is not just in the thousands of dollars they save, but also in the ability to participate in a mastermind group with other like-minded practice owners.