What will the Coalition's election win mean for energy in 2019?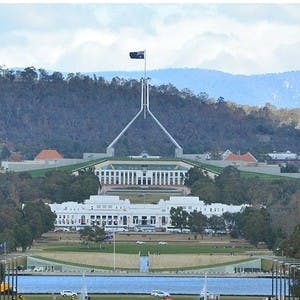 In a surprise win by the Morrison government at Saturday's federal election, Australian businesses and households will be looking at how the Coalition government plans tackles energy policy in the wake of a decade of prices rises and costs pressures.
Here's what we can expect to see from the federal government in 2019.

A new price safety net: Default Market Offers
Acting as a 'price safety net' for energy users on the highest standing offers, the Default Market Offers (DMO) scheme will take effect from 1 July 2019 across NSW, Victoria and South Australia. Victoria will introduce it's own similar state scheme - the Victorian Default Offer from the same date.
DMO pricing will replace existing retailer's standing offers, setting a lower price in most cases for energy customers who have not switched to cheaper market offers.
The Australian Energy Regulator estimates that residential standing offer customers could benefit from lower bills by $129 - $181 per year, while SME energy customers could save between $457 - $896 per year.
However, energy users should still shop around and use comparison services to find more competitive market offers. According the AER chair Paula Conboy, 'Market offers are almost always cheaper than the DMO'.
Make it Cheaper provides customers a free energy comparison across multiple leading energy retailers to find you a competitive market offer. Compare now.

Breaking up the energy industry
In the build up the election, energy minister Angus Taylor used the threat of 'big stick legislation' that would break up the large energy companies and divest key assets to pressure them to lower prices.
Prior to the election however, the Morrison government in February was forced to shelve the bill as it lacked key lower house support at the time.
The move also received heavy criticism from the Australian Energy Council, energy companies and the large business community.
With a wider mandate following the results of the federal election, it remains to be seen whether the government will continue to push for an industry break up, although wholesale electricity prices spiked on Monday in response to speculation of a renewed push for 'big stick' policies.

New Power Generation Investment
A new program "Underwriting New Generation Investments" (UNGI) will form the basis of the government's approach to encouraging investment into new power generation and supply.
The scheme is explicitly 'technological neutral' in it's objective to:
reduce wholesale electricity prices by increasing competition and supply
assist commercial and industrial customers and smaller retailers to access affordable energy supply arrangements
improve reliability by increasing the level of firm and firmed capacity in the system
A key implication of it's technology neutrality is that it will not factor environmental or lower emission benefits of renewable sources such as wind and solar. A shortlist of approved projects under the scheme include 6 pumped hydro projects, 5 gas projects and 1 coal project upgrade.

Find out if you're overpaying on energy today
Steps to cap the high costs of energy for Australian businesses and households are greatly welcomed, with the costs of electricity and gas among the fastest rising expenses in the last 10 years. As leading energy industry experts, our mission is to make the process of comparing energy offers easy and transparent.
Unsure if you're overpaying on your electricity and gas rates? Talk to the experts today.