1 July 2019 energy price changes: the DMO and VDO explained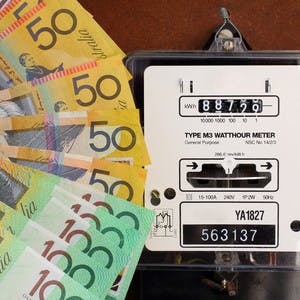 New energy price regulations are coming into effect from today that will automatically reduce rates for some small business and residential energy customers.

However there is concern the new laws will create further confusion in the energy market, leading some customers to believe they will no longer need to shop around for better deals on their bills, when the opposite is true.
Here's what you need to know about today's new energy price rules.


The Default Market Offer (DMO)
From today, the DMO will replace standing offer energy plans for small business and household customers in the following states:
New South Wales
South East Queensland
South Australia
Standing offers are the most expensive rates paid by customers who have not actively switched to a retailer market offer contract, and the DMO rate will be cheaper for these customers.
The DMO will act as a price cap, so only existing standing offer rates higher than the cap will be adjusted. Your retailer should notify you whether your rates will be changing as a result of the new rules.
Customers already on market offer rates will not directly be affected by these changes. In almost all cases, market offers will continue to beat the DMO, however some retailer market plans are much better than others.
According to the Australian Energy Regulator (AER), only approximately 14% of residential customers and 23% of small business customers are on standing offers, meaning the majority of Australians will not see any direct change to their bills as a result of the DMO.
AER chair Paul Conboy has also stated "Market offers are almost always cheaper than the DMO, and shopping around for a deal that best fits the needs of your household or business is the best way to reduce your power bill."
The Victorian Default Offer (VDO)
The VDO works in a similar way to the DMO by replacing retailer standing offer plans and also takes effect from today. The main differences are:
The VDO rates have been set by the Essential Services Commission instead of the Australian Energy Regulator using a different 'cost based' methodology , and
The VDO will only apply to small businesses and households in Victoria.
In addition to the VDO, the Victorian state government will be introducing a range of new rules for retailers from today that will make understanding your bill and comparing plans easier. Read more.

Price changes for large commercial and industrial energy customers
The DMO will not have any direct effect on large commercial energy users, typically using more than 100 Mwh of electricity consumption annually across a single or multiple sites.
The VDO will not apply to large energy users with more than 40Mwh of consumption annually.
If you are a large market energy user, you should contact us for advice on your commercial energy or gas contracts.


Still confused? Get your energy sorted by the experts
Not sure what type of energy plan you have? Regardless of which energy contract type you are on, we recommend contacting Make it Cheaper today. We can help you find a competitive market offer from our panel of retailers that is likely to be even cheaper than the DMO, VDO or your existing retailer offer, and handle the whole switching process for you.
On average, small and medium business energy customers on the DMO or VDO could save up to 18%* on their bills by comparing multiple retailer deals through Make it Cheaper*
You'll just need a recent bill and it takes one phone call for us to compare and switch you to a better deal. Our service is completely free for small and medium businesses.

Related Articles
*Based on an analysis of DMO and VDO rates and available plans on the Make it Cheaper retailer panel from 1 July 2019. Individual savings will depend on the size of your bill and your network distribution regions. The available market offer rates on our panel may change over time. Availability of retailers and plans can vary state by state and at times commercial relationships may impact what retailers or plans are made available. Full details