Commercial Energy for the Hotel & Hospitality Industry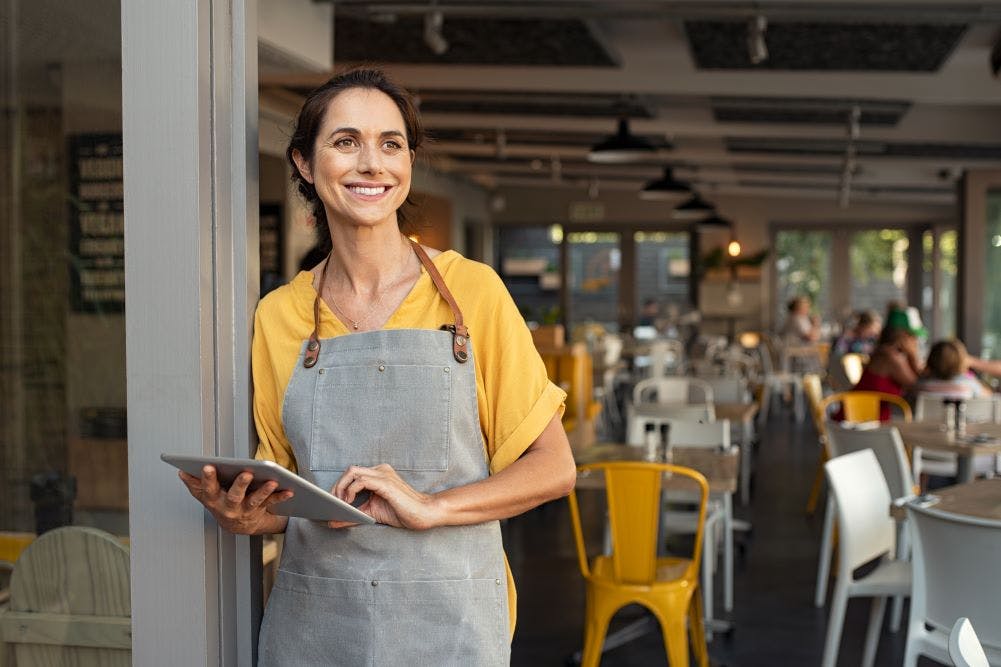 Energy Usage for Hotels & Hospitality Venues
Most businesses in the Hotel and Hospitality industry typically have a high energy consumption profile and it isn't just high electricity bills, with many restaurants having very high gas usage, often when hospitality venues are starting out, they are hesitant to commit to long term commercial contracts, this all contribute to the reasons why an energy procurement specialist like MIC Energy Brokers is key for your business.
Energy Grants
If you have a business in the Hotel & Hospitality industry, you may be eligible for various grants offered by the government to help offset the costs to Hotel and Hospitality businesses such as the Hotel Energy Uplift Programme.
Despite these grants, many businesses have suffered heavily due to the ongoing effects of the COVID-19 pandemic. This is reflected in the hesitation in signing long-term contracts with energy retailers.
Read on to find out how MIC Energy Brokers can help with the ongoing challenges associated with energy in the Hotel and Hospitality energy industry.
How can MIC Energy Brokers help?
Account Management
Our team of commercial and multisite energy procurement specialists are experts in understanding the cost you will incur, and can develop electricity and gas procurement solutions based on the needs of your business.
Tender Process
The tender process we provide is completely free and you are under no obligation to advance with any of the offers we present to you. You will also receive full transparency when it comes to this tender process as we will provide a full breakdown comparison for any offers we receive on your behalf, so you can see exactly what your expenditure will be.
Transparency
You'll get a full breakdown comparison of every offer we receive on your behalf. So you can see exactly what you would pay - and what you would receive - with each energy supplier.
Competitive commercial rates
As experts in business energy, we know the importance of minimising costs for your business. We understand that the majority of our Hotel and Hospitality customers use a combination of electricity and gas. Our specialised energy team is dedicated to securing competitive commercial gas and electricity rates based on the usage profile of your business.
Leading retailers
Our commercial team partners with 10+ electricity and gas retailers. These range from some of the largest retailers in the Australian market, to smaller niche energy specialists. Having this wide range of retailers as partners allows us to meet your criteria, whether you are looking for retailers that are Australian owned, or retailers that offer green energy solutions.
Blend and extend
With Australia-wide lockdowns in 2020 and 2021 heavily affected Hotel and Hospitality businesses, blend and extend contracts have been an effective short-term solution in cost-saving. For some Origin, Momentum, and Engie customers, we are able to renegotiate the energy rates within the contract period when there is a downward movement in the market. This can be arranged so it is possible to receive lower rates as soon as the following month, if you agree to extend your contract by a minimum term of one year.
Green Energy
More restaurants and hotels are committed to carbon neutral and green energy incentives. Our team can tailor your energy procurement solution to include green energy options.
Network Tariff Reviews
Your tariffs can be changed by your network distributor, usually at the start of the Australian financial year on July 1. However, it is unlikely that your retailer will proactively review these charges and, in some circumstances, a one-off event that increases your demand/load could increase your Network Tariff charges, resulting in you ending up on the wrong tariff and you may be overpaying. The MIC Broker team can assist by reviewing your network tariff to potentially reduce your network charges. Read more about Network Tariff Reviews here
Multiple Locations
If you have restaurants or hotels across multiple sites, having the same retailer might not always be a competitive option, the MIC Energy Broker Multisite experts can review your energy requirements by location and usage to find you the right solution.
Get in touch
Whether you are a current customer of MIC Energy Brokers or not, get in touch with us to see how we can help you out with your commercial energy accounts. Send us an email [email protected] or call our commercial team on 1300 957 721.
Further Information on Commercial Energy