Make it Cheaper teams up with Gymnastics Australia to help members save on energy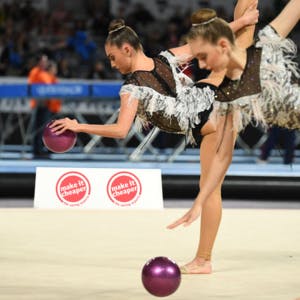 Make it Cheaper is pleased to announce a partnership with Gymnastics Australia in a multi-year deal aimed at helping members and clubs reduce rising energy costs.

The partnership will provide GA members and clubs, in states with deregulated energy markets, with a free energy comparison service. 

The easy-to-use service, accessed either online or via phone, will provide the Australian gymnastics community with the opportunity to find competitive offers and ease bill pressure. 

"We are excited to welcome Make it Cheaper to the GA family and to see them provide benefits to clubs, along with members and their families and friends," said Gymnastics Australia CEO, Kitty Chiller. 

"Gymnastics clubs are thriving across the country and providing a vital service within their communities. However, most operate 12 months of the year, from early morning until late at night and therefore have significant energy requirements.

"The opportunity for them to have their energy bills compared for free by Make it Cheaper, with a strong likelihood of finding significant savings, is a great direct benefit to all of our clubs. We know one inner-Melbourne club found a saving in the vicinity of $12,000 per annum using Make it Cheaper so I encourage all clubs in eligible markets to see what they can save.

"Similarly, our members and their families can use the service to find savings at home which can reduce their cost of accessing the sport or simply help ease the day-to-day costs of running a household."

Make it Cheaper has created a unique website for GA members and clubs to access their services and are eager to work with GA and the broader gymnastics community to deliver savings to all members.

Fred van der Tang, CEO of Make it Cheaper said: "We are excited to be able to offer Gymnastics Australia members and clubs a free energy comparison service, we typically save families hundreds of dollars and clubs thousands per year- money that can be put back into supporting gymnastics."

Make it Cheaper are energy savings experts who can analyse energy bills to find great savings for household or clubs. Simply upload a recent eBill to find out how much you could save. 

Go to: gymnastics.mic.energy or call 1300 800 341 to speak to one of Make it Cheaper energy experts.