Final Advice on Victorian Default Offer Released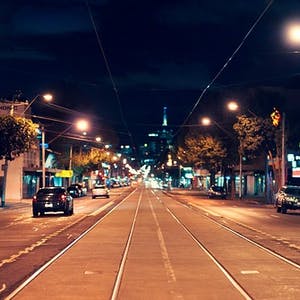 The Victorian Essential Services Commission (ESC) has released its final advice to the state government on the Victorian Default Offer (VDO) set to take effect from July 1 this year.
Here's what you need to know about the changes and their impact on retail energy prices in Victoria.
Small business standing offer customers set to save up to $2,050 per year, but better savings still found outside the VDO

The VDO will automatically apply to all small business and residential energy customers in Victoria currently on standing offers, however retailers are still able to set independently priced and cheaper market offers.
According to the the ESC's final advice report:
"While we have focused on recommending a VDO price that reflects efficient costs, later in our report ... we show that our recommended VDO prices would be higher for some consumers than many offers currently in the market. If these are genuine and enduring offers, then it suggests there will continue to be scope for customers to seek a lower price than the VDO by shopping around."

The chart below compares the ESC's recommended VDO price by distribution zone to existing median market offers and standing offers: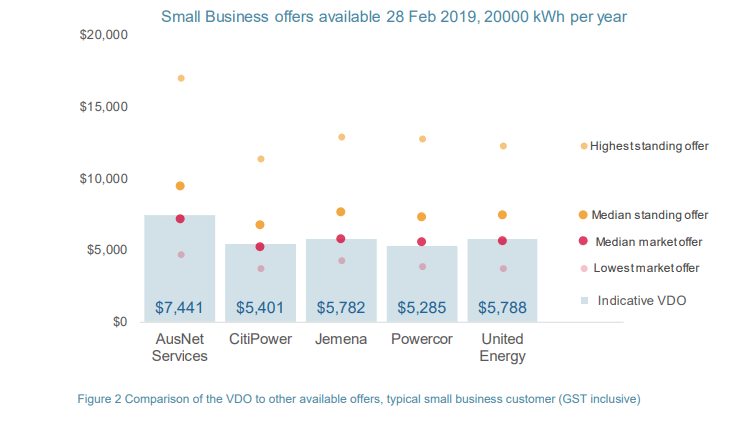 Image source: ESC: Victorian Default Offer to apply from 1 July 2019 Advice to Victorian Government, p. 4

The ESC has estimated annual savings between $310 - $450 for typical residential customers.



Final VDO advice rates set higher than initial draft advice
Unfortunately for standing offer customers, the final VDO advice rates have turned out 5% higher than the initial draft advice released earlier in the year.
This difference was due to "movements in market data and changes in our approach to wholesale and retail costs, reflecting stakeholder feedback".
The effect of this difference is that the final advice proposes a VDO that is around $75 higher than the amount proposed in our draft advice for a typical residential energy bill.
Find out if you can save on your energy bills
With market offers still largely cheaper than the Victorian default offer, small businesses and households are urged to continue shopping around for a better offer. At Make it Cheaper, we can help you easily compare and switch to a more competitive plan as we work with multiple retailers in the Australian market. Click on the link below to get a call back from an energy expert today.

Related articles