Comparing Business Electricity in Victoria
Small to medium businesses based in Victoria are able to choose their electricity and gas provider, however identifying a cheaper business electricity deal is not always straightforward.
Make It Cheaper Australia have saved Australian households and businesses over $40 million since 2009.
Our free service can help your business compare multiple Victorian electricity providers over the phone and we will handle the switching process for you.

Electricity deregulation in Victoria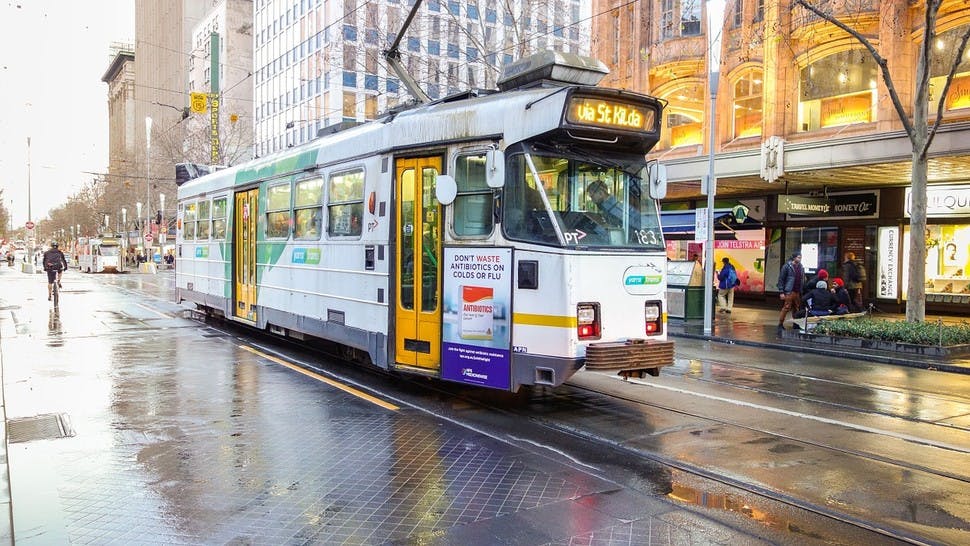 Both residential and small-medium business energy users can take advantage of competition and price deregulation in the Victorian energy market.
This means retailers are free to set their own tariff pricing and since 2002 private energy companies have been free to enter the market. From 2009 the Victorian state government introduced full deregulation of retail prices, allowing retailers to set their own rates for both standing and market offer contracts.
Learn more about energy market and price deregulation in Victoria.
34% of Victorian small businesses report being 'very' or 'somewhat dissatisfied' with their current electricity provider.
According to a report of small business energy users commissioned by the AEMC, 41% of Victorian businesses said they were 'very satisfied' with their current electricity provider, 18% reported being 'somewhat satisfied', 25% said they were neither satisfied nor dissatisfied, 9% 'somewhat dissatisfied' and 7% were 'very dissatisfied'.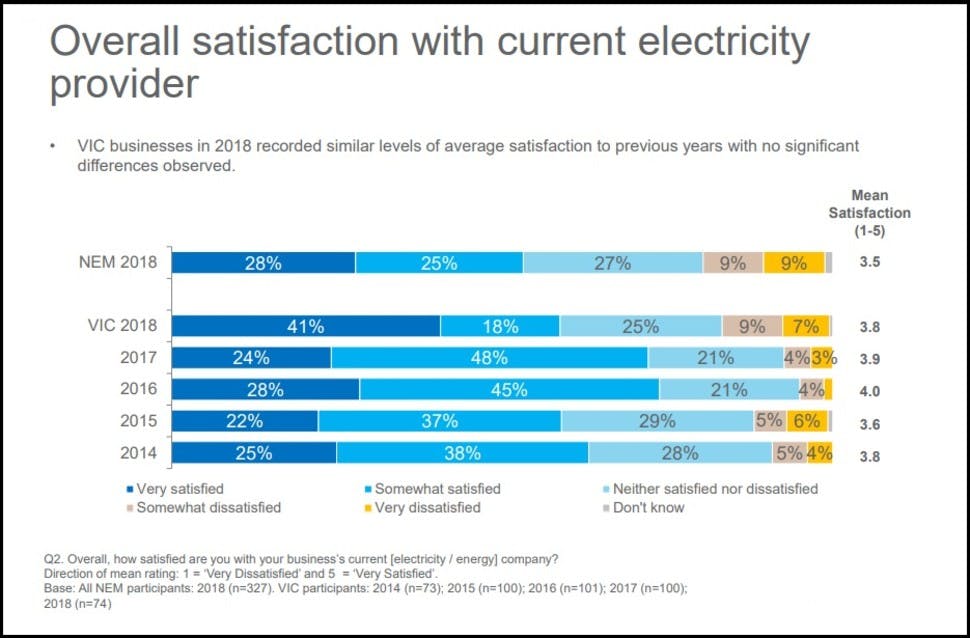 Source: Australian Energy Market Commission: 2018 Retail Competition Review - Small Business, p. 96
Finding a cheap electricity company in Victoria
While all retailers publish rates for different plans on their energy price fact sheets, identifying th a cheap provider can be a complex and time-consuming process. This is due to different discount types applied to usage rates (guaranteed and conditional), differences in supply charges and different rates for time of use plans.
Make It Cheaper's free comparison service takes the hard work out of searching for a better deal - we compare your existing plan against our panel of retailers and can switch you over without you needing to deal with your existing or new retailer.

Our innovative DiFY (Do it For You) product will also automatically send you our recommended offers to save you money just before you are due to renew, and switch you without another phone call. Learn more about DiFY.
Related Links
Other Regions